Principal

PRINCIPAL Dr.(Smt.) K. Mohana M.Com., M.Phil., B.Ed., Ph.D., joined Modern Senior Secondary School as P.G.T. Commerce & Accountancy in the year 1990. With her dedicated and committed hard work, she was promoted as Vice Principal in the year 1997 and as Principal in the year 2005.
COMMENDABLE CREDITS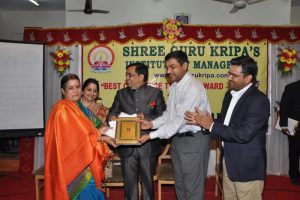 Selected by the CBSE and attended the Strategic Leadership Training Programme for Principals at IIM, Ahmedabad in 2005
Appointed as Subject Expert for Accountancy by CBSE from 1997 onwards
Head Examiner for Accountancy for Southern Region from 1996 onwards
Awarded by the School 14 times including four advance increments for producing excellent results in Accountancy and Commerce in the XII Standard Board Examinations
Organised Career Guidance Programme for X, XI and XII standard students regularly.
Started the Commerce Laboratory in our School in 1992 for the first time in the Southern Region under the guidance of Sri G. Balasubramanian, the then Director (Academic), CBSE and the students were given practical training in the subjects, Accountancy and Commerce.
Attended Workshop conducted by ICP, Victoria & CBSE at Trivandrum.
AWARDS AT HER CREDITS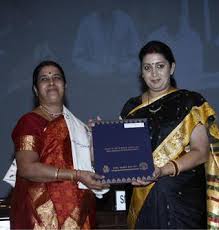 Awarded by the Lions Club International as Best Principal during 2006.
Awarded "Best Principal" by Padma Sarangapani Cultural Academy and was conferred the title "Padma Vidyasagar" during 2008.
Awarded "Best CBSE Principal" by Mylapore Academy during 2008.
Received the "Wisdom International Award – "Best CBSE Principal" by the Wisdom International in 2008.
Received "Smt. Sarla Chopra Award" by Avantika in 2009
Honoured by His Holiness Jagadguru Sri Jayendra Saraswathi Swamigal on "Acharya Diwas" – 5.9.2009 organised by Sri Kanchi Kamakoti Peetam Chennapuri Baktha Jana Samajam.
Best Principal Award by Kulapathi Dr.S.Balakrishna Joshi Gurukulam, Chennai.
Best Principal Award by Science Olympiad Foundation, New Delhi in 2010 & 2011.
Honoured by Sri Vidyatheertha Foundation in 2012 for inculcating Indian culture & Heritage among the students.
"CBSE Best Teacher Award 2013" honoured by HRD Minister on 04/09/2013 "