WELCOME

ONLINE FEE PAYMENT INSTRUCTION PDF(Zoom to 125 to 130, get a clear Image)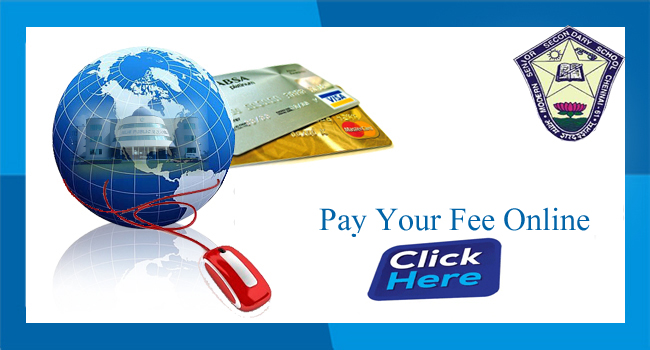 If the fee amount got deducted from your account and the transaction got failed click here to fill the Google Form to with your student number(scholar no), student Name & your queries and do not re-initiate the transaction for next 48 hours. ().
Guidelines For Online Payment
This online payment system is provided by Modern Senior Secondary School . Modern Senior Secondary School may update these terms from time to time and any changes will be effective immediately on being set out here. Please ensure you are aware of the current terms. The country of domicile for Modern Senior Secondary School is India.
Terms & Conditions
Please read these terms carefully before using the online payment facility. Using the online payment facility on this website indicates that you accept these terms. If you do not accept these terms do not use this facility.
All payments are subject to the following conditions:-
The description of this courses are specific to you(i.e. Term and Related Fee). when you log in with your unique password. Normally payment is required in advance (i.e. before you commence your course).
All Fees quoted are in Indian Rupees. The Modern Senior Secondary School reserves the right to change the fees at any time.
Your payment will normally reach Modern Senior Secondary School or other account to which you are making a payment within two working days.
We cannot accept liability for a payment not reaching the correct Modern Senior Secondary School account due to you quoting an incorrect account number or incorrect student details. Neither can we accept liability if payment is refused or declined by the credit/debit card supplier for any reason.

If the card supplier declines payment, Modern Senior Secondary School is under no obligation to bring this fact to your attention. You should check with your bank/credit/debit card supplier that payment has been deducted from your account.

In no event will the Modern Senior Secondary School be liable for any damages whatsoever arising out of the use, inability to use, or the results of use of this site, any websites linked to this site, or the materials or information contained at any or all such sites, whether based on warranty, contract, tort or any other legal theory and whether or not advised of the possibility of such damages.

Annual Tuition Fee is the fee payable for the entire academic session, irrespective of whether the student completes the academic session or not.A convenience of paying the Annual Tuition Fee in three terms is provided to the parent.


Refund Policy

Refunds, if applicable, at the discretion of the Management, will only be made as per the sources of debit/credit card used for the original transaction.In event any double payment noting under the policy "MODERN SENIOR SECONDARY SCHOOL" shall required as payee to refund the fees of change to our privacy "IPALPAB".

Privacy Policy

This Privacy Policy applies to all of the courses, fees and related payment offered by Modern Senior Secondary School . Sometimes, we may post specific privacy notices or Help Centre materials to explain in more detail.


If you have any questions about this Privacy Policy, please feel free to contact us through our website or write to us at modernnglr@gmail.com


Changes to our Privacy Policy

Modern Senior Secondary School reserves the entire right to modify/amend/remove this privacy statement anytime and without any reason. Nothing contained herein creates or is intended to create a contract/agreement between Modern Senior Secondary School and any user visiting the Modern Senior Secondary School website, or City Union Bank portal or providing identifying information of any kind.


DND Policy

If you wish to stop any further sms/email alerts/contacts from our side, all you need to do is to send an email:-modernnglr@gmail.com with your mobile numbers and you will be excluded from the alerts list.

PAYMENT GATEWAY CHARGES TO BE COLLECTED FROM THE PARENT IN ADDITION TO THE Modern Senior Secondary School FEES IS AS FOLLOWS:

Charges for Third party Payment Gateway (Visa / Master)
Net Banking Charge
Rs.17 /- per Transaction + applicable service taxes for transactions from SBI, HDFC Bank.
Rs.17 /- per Transaction + applicable service taxes for transactions from Axis & ICICI
Rs.17 /- per Transaction + applicable service taxes for transactions from Yes bank.
Rs.7.5 /- per Transaction + applicable service taxes for
transactions from Banks not mentioned above.
Credit Card Charge
0.95% of the Transaction Amount + applicable service taxes (to be collected from the Parents)
Debit Card Charge
0.40% for the value upto Rs.2000/- of the Fee Amount + applicable service taxes (to be collected from the Parents)
1.00% for the value above Rs.2000/- of the Transaction Amount + applicable service taxes (to be collected from the Parents)
Applicable service tax = 18% of the transaction charges for all types of transactions ( to be collected from the Parents )

Terms of Payment

| 1 | Payment Gateway charges, service Tax and other taxes, will be collected from the parents only. |
| --- | --- |
| 2 | In respect of any failed transactions of any of the Customers, processed through this service, the transaction failure charges payable if any to the Participating Banks, in respect. |