LKG ADMISSION 2019-20
Issue of Online Application Form 16.02.2019 , (Saturday) 6 P.M
Submission of Application Form At school Drop Box 18.02.2019 (Monday) before 5 P.M
Announcement for Orientation Programme in website 21.02.2019 (Thursday) 5 P.M
Orientation Programme- 4 Batches 22.02.2019 and 23.02.2019 (Friday & Saturday) (Parents should bring Rs.200/- in cash towards application and Registration Fees.)
Fees Remittance 25.02.2019- Monday 9 A.M – 2 P.M

NORMS FOR L.K.G. ADMISSION 2019 – 2020
The child should have completed 3 years on or before 31st March 2019 (i.e.)Born between 1st April 2015 and 31st March 2016.
Close proximity to the school.
TERMS AND CONDITIONS
No fee will be charged for the online registration.
Registration through online does not guarantee admission.
All Registration forms shall be subjected to verification of age, address and other details.
Each online Registration is acknowledged through a system generated, serially numbered, automatically printed online acknowledgement.
The registration numbers of the selected applicants shall be available on 21st Feb 2019 @ 5.00 PM. in our website.
SUBMISSION OF FILLED IN FORM
Those who got the registration should submit the printed form along with the enclosures to the School Main Building on 18th February 2019 between 9 A.M and 5 P.M.
Enclosures List of supporting documents that are to be submitted in the drop box
Pupil's Date of Birth certificate (Xerox)
Pupil's Father's and Mother's Date of Birth proof(license, voter Id, Pancard etc...,)
Xerox Copy of any one Residential Proof (Namely Driving licence, TelePhone bill, Gas bill,Voter ID, Ration Card)
Instructions for Filling Online Application
The fields that are Marked in RED are Mandatory, and should not be left blank
Name of the Pupil should be as per BIRTH CERTIFICATE ONLY. (Without special characters like dot.)
DOB column should be filled carefully as per the norms given
Father's & Mother's Date of Birth should be as per the given supporting document.
In case of single Parent, either Mother's or Father's Date of Birth should be as per the given supporting document.
After submission of Online Application, PDF file will be generated.
To take a print out go to right corner of browser for Print option.
For Better Result
Please use latest version of Google Chrome
Clear all the cookies in your browser before filling the form.
Sample Online Form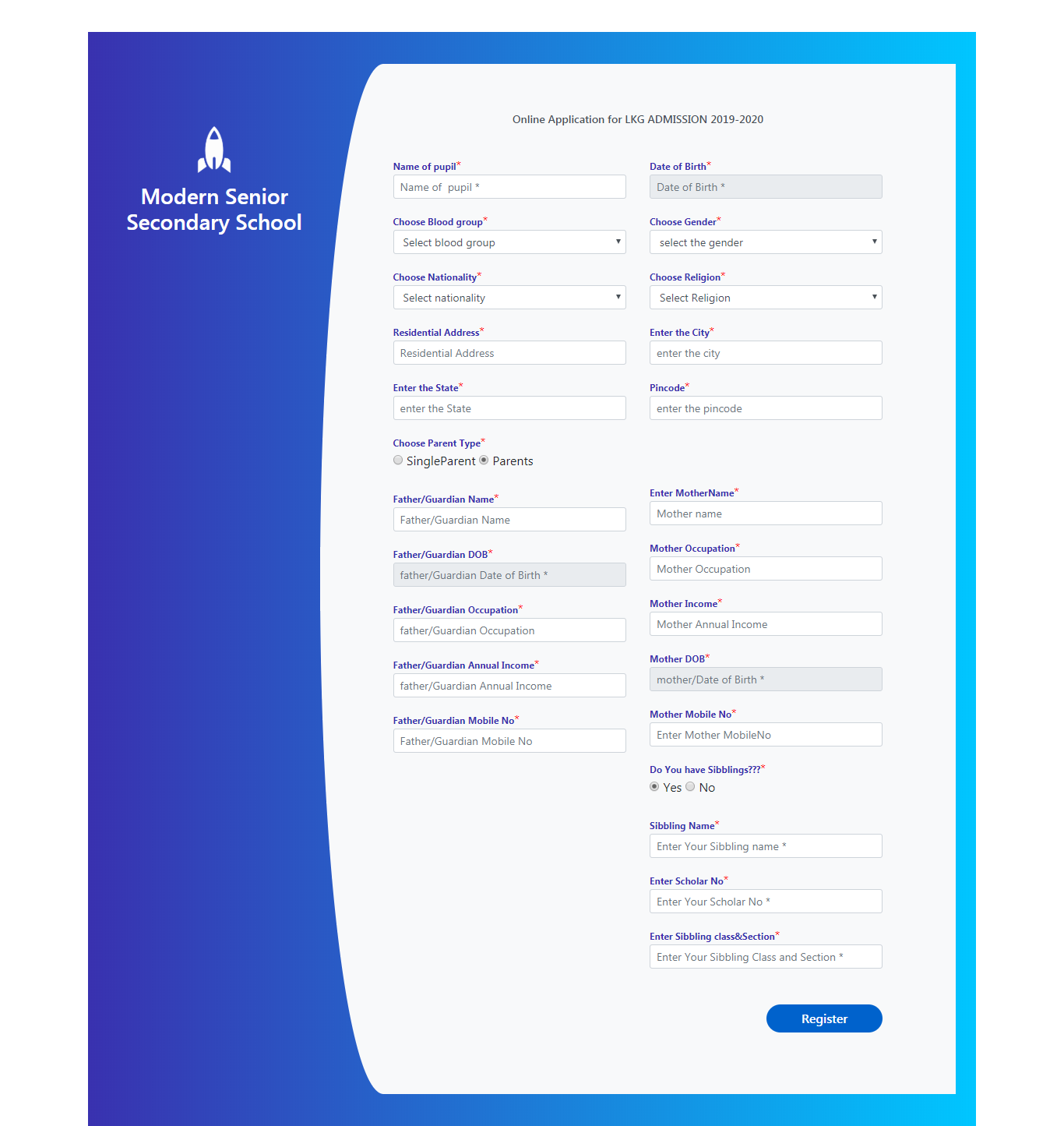 Sample download options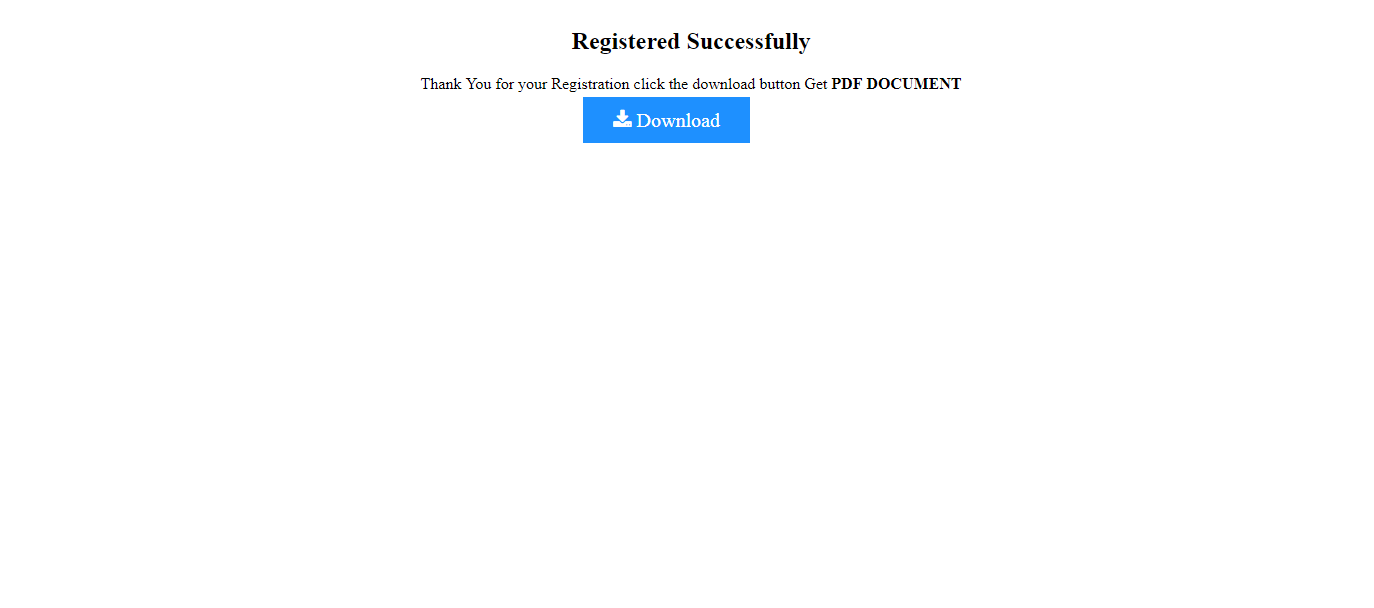 Sample Pdf